Acorn's starting point
Acorn's initial computers, the 8-bit machines, from Series 1 to BBC, from Atom to Electron.
4corn does not attempt to replicate the excellent work of others on the web who support the 8-bit community admirably. But we will recommend some resources and emulators to help point people in the right direction.
Recommended Emulators
System: BBC Micro and Master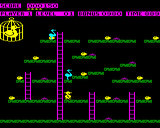 Homepage: b-em.bbcmicro.com/
Platforms: Windows, Linux
Version: 2.2, 3 June 2012
Emulator Documentation: Readme.txt in emu download
OS Files: Included
System: Acorn Electron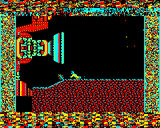 Homepage: elkulator.acornelectron.co.uk/
Platforms: Windows, Linux
Version: 1.0, 17 July 2010
Emulator Documentation: readme.txt in emu download
OS Files: Included
System: Acorn Atom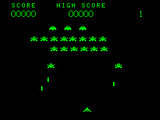 Homepage: acornatom.co.uk/
Platforms: Windows, Linux
Version: 1.13, 13 January 2013
Emulator Documentation: Readme.txt in emu download
OS Files: Included
System: BBC Micro and Master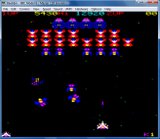 Homepage: www.mkw.me.uk/beebem
Platforms: Windows
Version: 4.14, 15 August 2009
Emulator Documentation: Help directory in emu download
OS Files: Included
System: BBC Micro and Master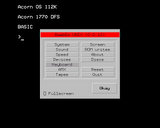 Homepage: beebem-unix.bbcmicro.com
Platforms: Linux
Version: 0.0.13, 12 November 2006
Emulator Documentation: doc/README.txt in emu download
OS Files: Included