---
Details about the recent restructuring announcement
Introduction to these pages.

For announcements, and a list of what's

, head to the Town Square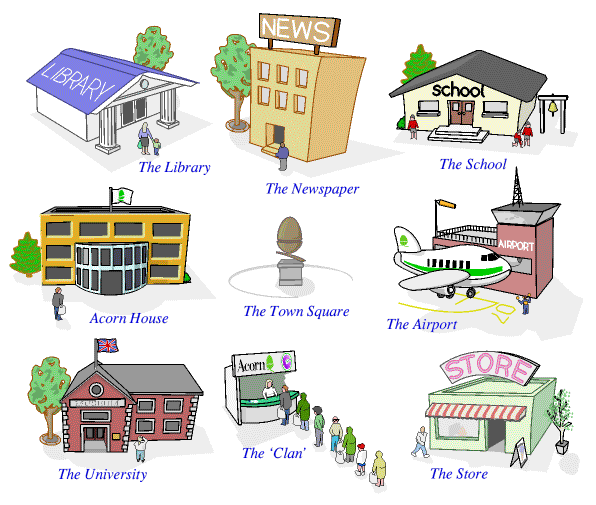 The Library | The Newspaper | The School | Acorn House | The Town Square
The Airport | The University | The 'Clan' | The Store
These pages last modified: Thursday 28th September 1995
---
Comments on these pages are welcome and can be made by using the


Comment facility or by emailing: webmaster@acorn.co.uk
---
© 1995 Acorn Computer Group plc.
Design: © 1995 Cave Rock Software Ltd.